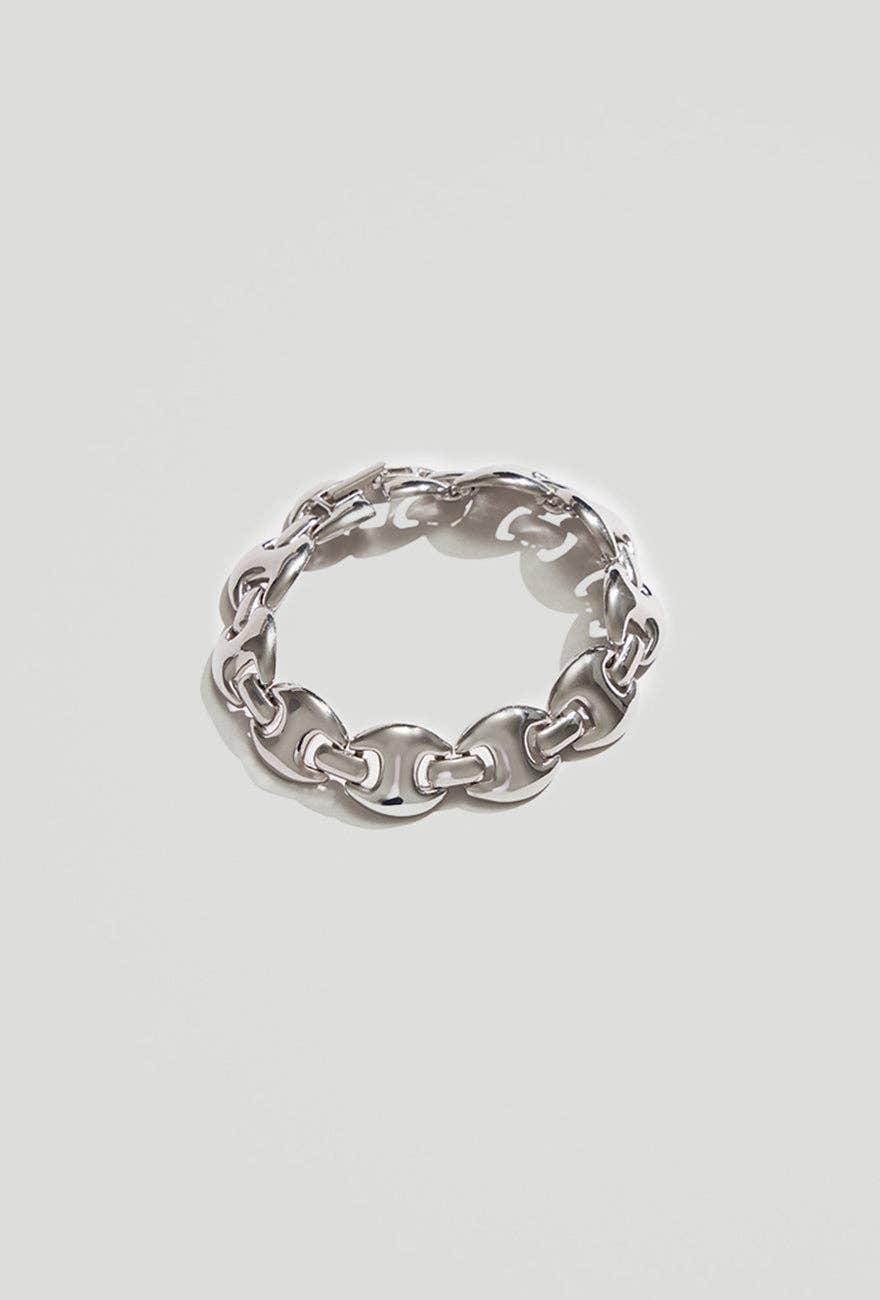 A limited quantity vintage find, the Cordelia bracelet features an anchor style chain. A rolled up sleeves' best friend.  
7 3/4" l,  5/8" w
PT Luxe Plated Vintage Stock
Please note that because this item uses vintage components, there may be slight imperfections which add to the character and history of the piece.