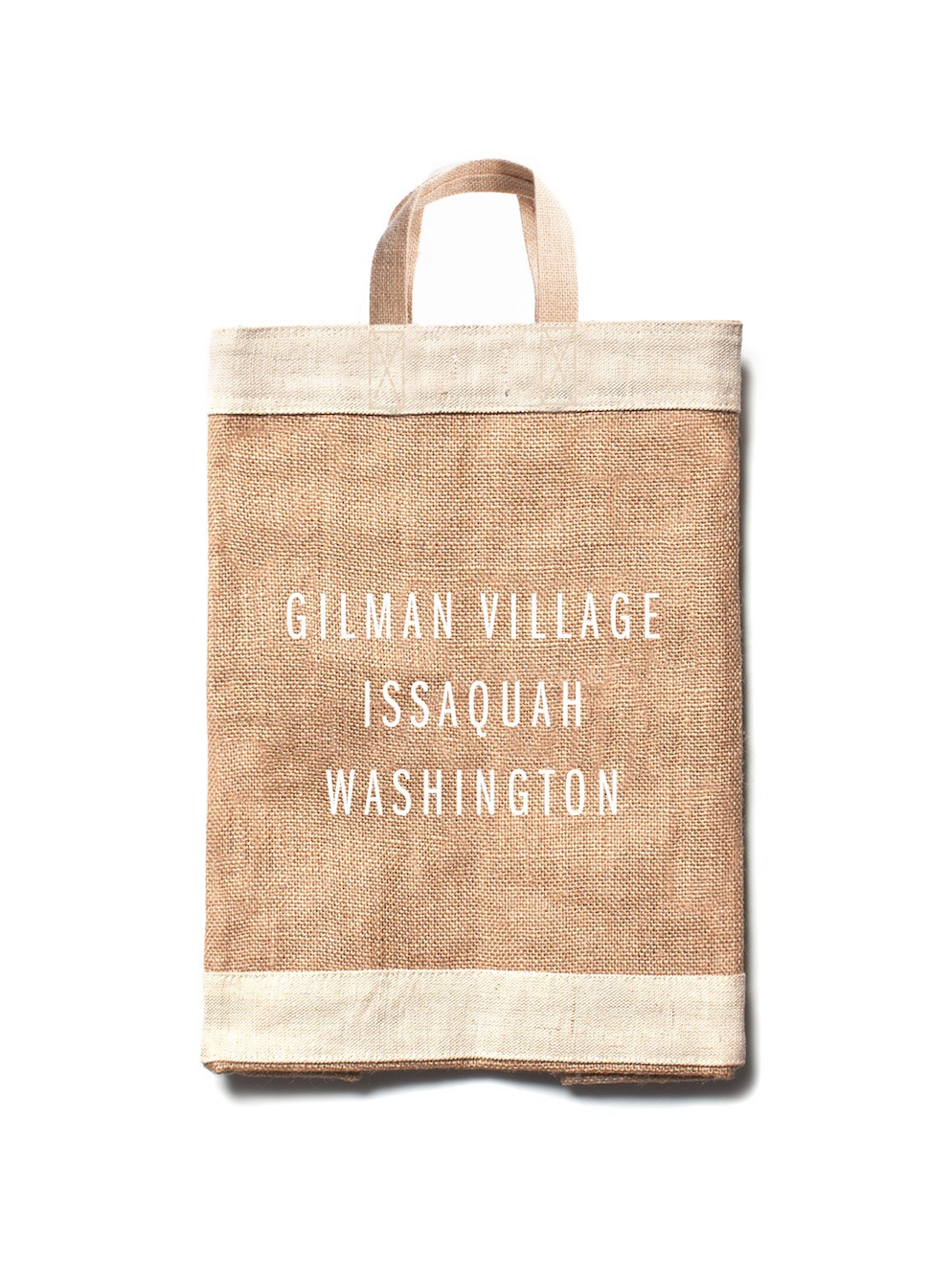 Gilman Village Market Bag
In 2009 Apolis began it's Bangladesh Project with an order of 50 market bags. Seven years and over 100,000 market bags later, and the project now supports employment for 21 women for 1,185 days.
Apolis has partnered with Studio Den to release it's Local + Global Issaquah Market Bag, handcrafted in Bangladesh and finished in California. The waterproof lining and burlap handles make it the perfect bag for trips to the farmer's market or the grocery store. Measures 13" in width, 18" in height, and 8" in depth, with a 6" x 7" inside pocket.