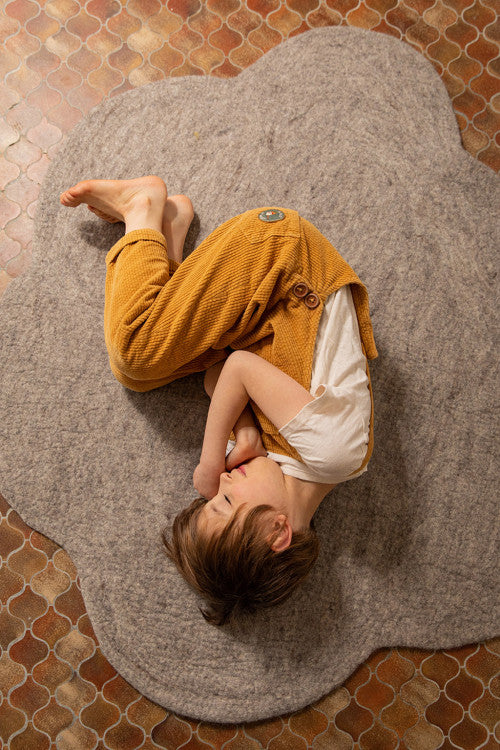 120cm x 100cm

A cloud of softness to start the day!

If some people have their heads in the clouds and others have their feet on the ground, why not have your feet on a cloud. That's what we're offering you with this new rug.

The NUAGE RUG is round and in complete harmony. In the shape of a cloud, as its name suggests, made from wool and felted by hand in Nepal, it encourages daydreaming. Natural, nude or light stone, it comes in a palette of pastel shades which make it even more voluptuous and irresistible.
The +: Thanks to its refined design, the NUAGE rug appeals to both young and old.