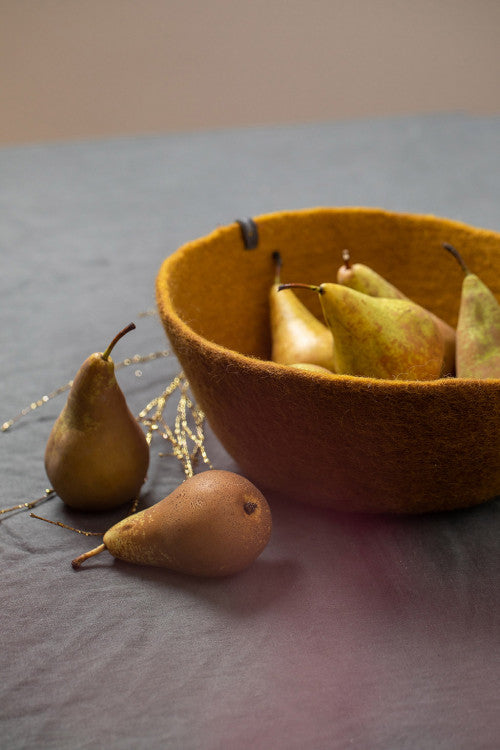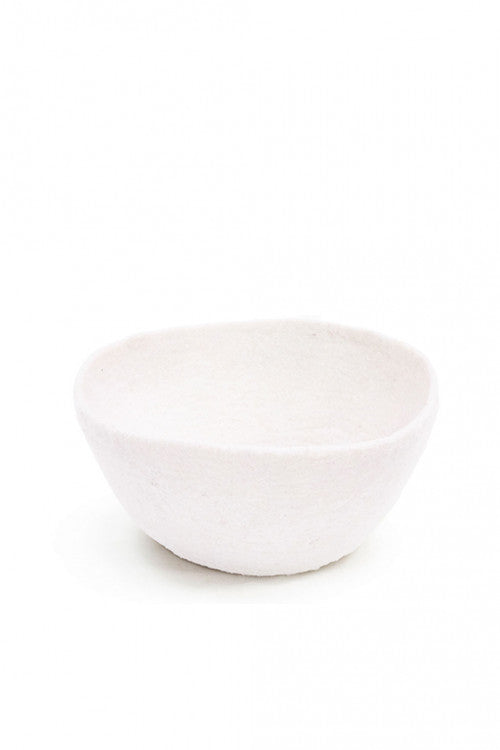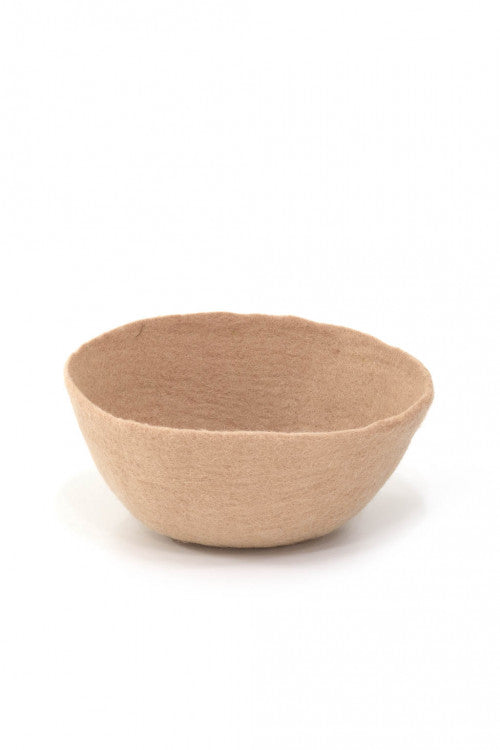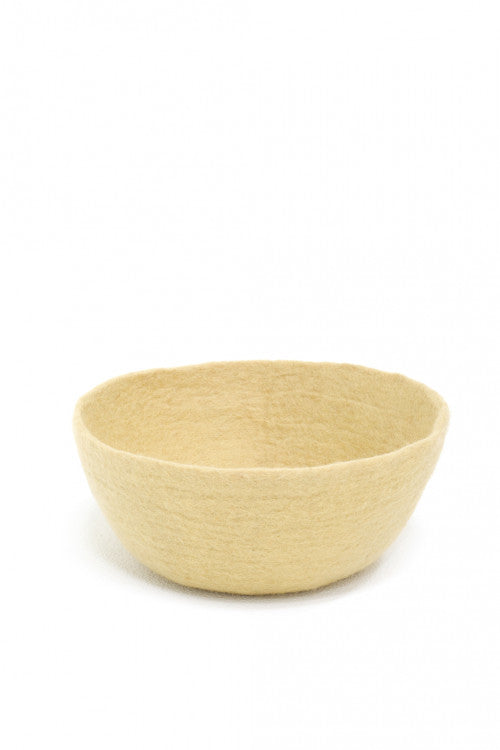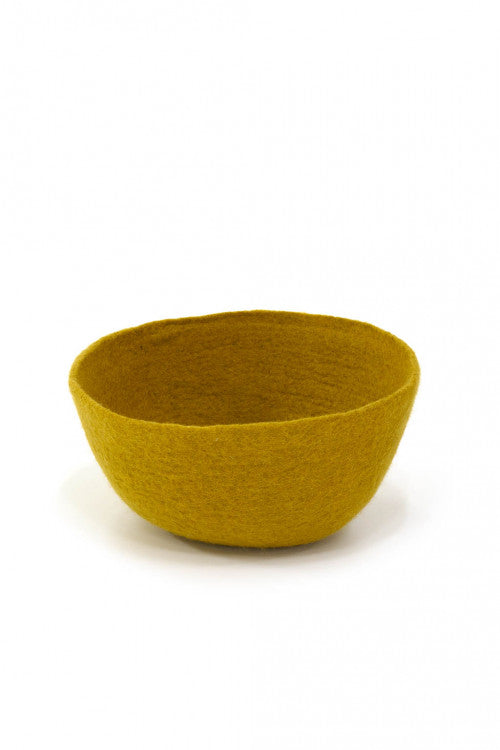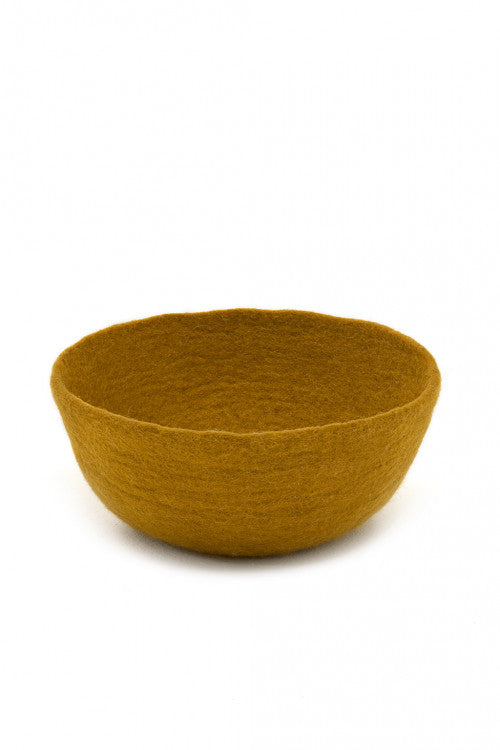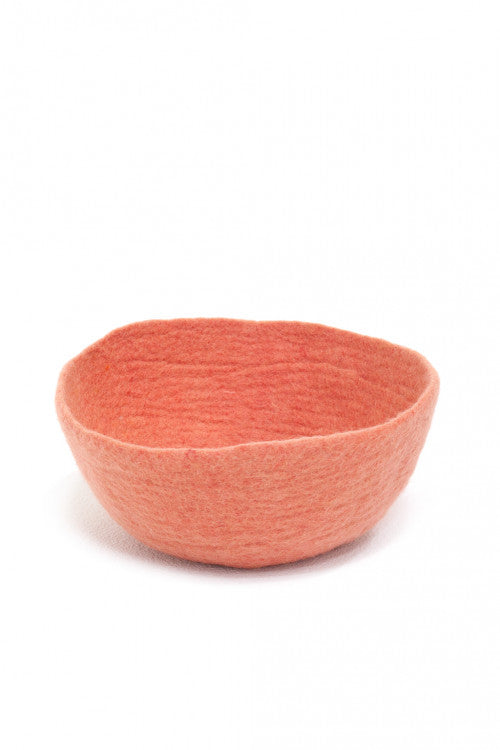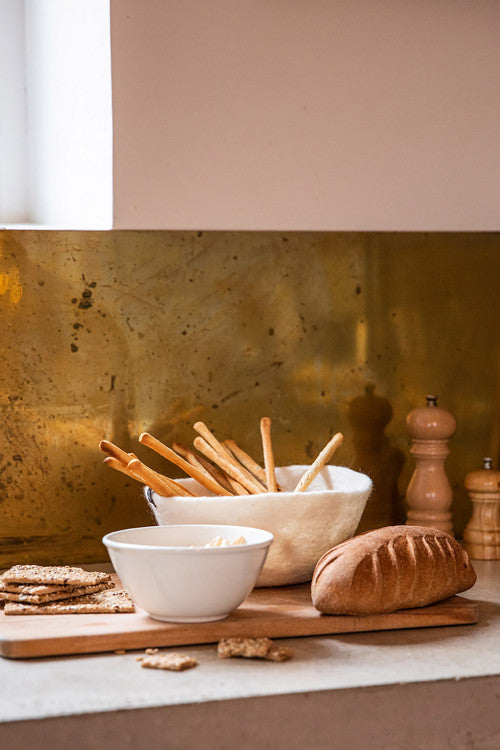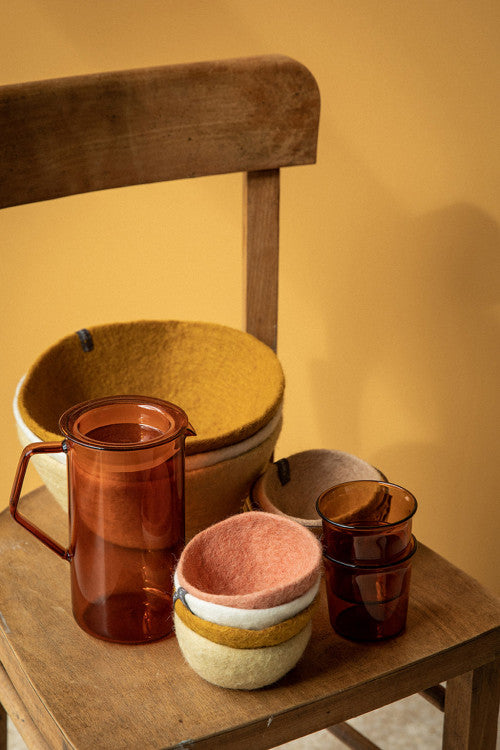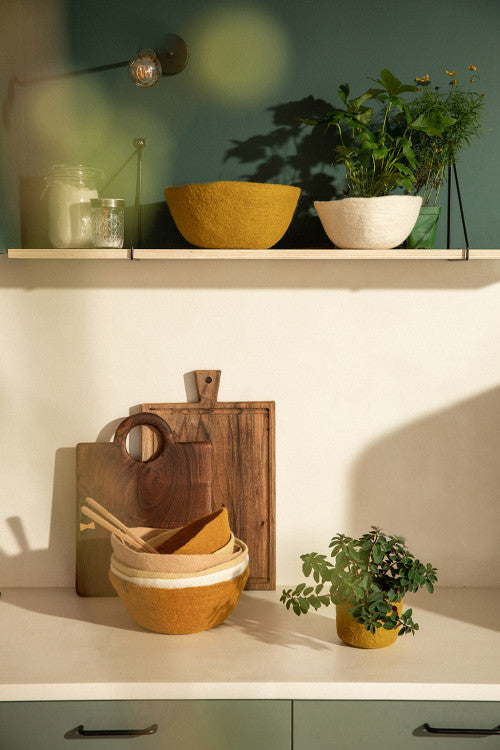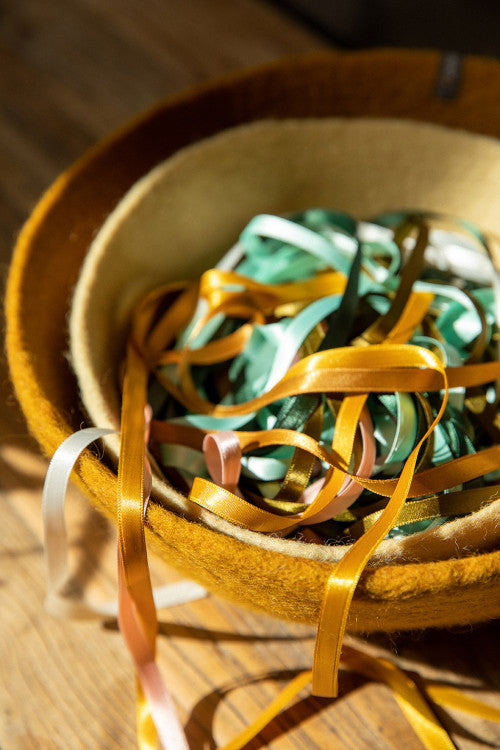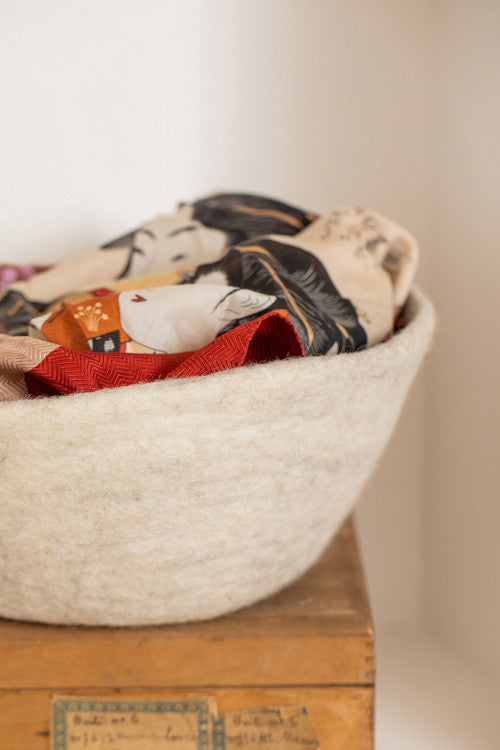 M: Ø 27 cm h 13 cm
For this new season, the PLAIN BASKET is available in colours ranging from the softest to the deepest tones. Created by hand by our artisans in Nepal, this felt storage basket is offered in two sizes to allow you to put whatever you want inside, according to your need and desires. Easily cared for, the basket can be used to gather many of your treasures, but also for the table as a breadbasket or fruit bowl.
Fair trade product - Handmade in Nepal.
A renewable material.


Care instructions
Regular care, vacuum or brush. Spot-clean with damp sponge and soap, or with a textile stain remover. Do not machine wash.