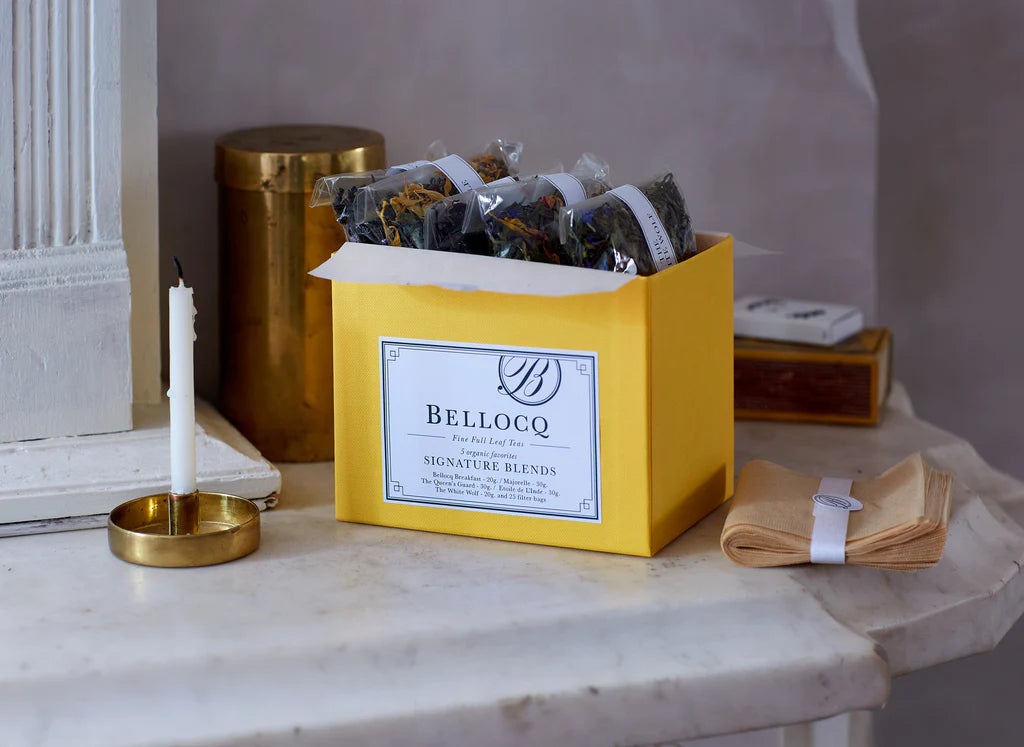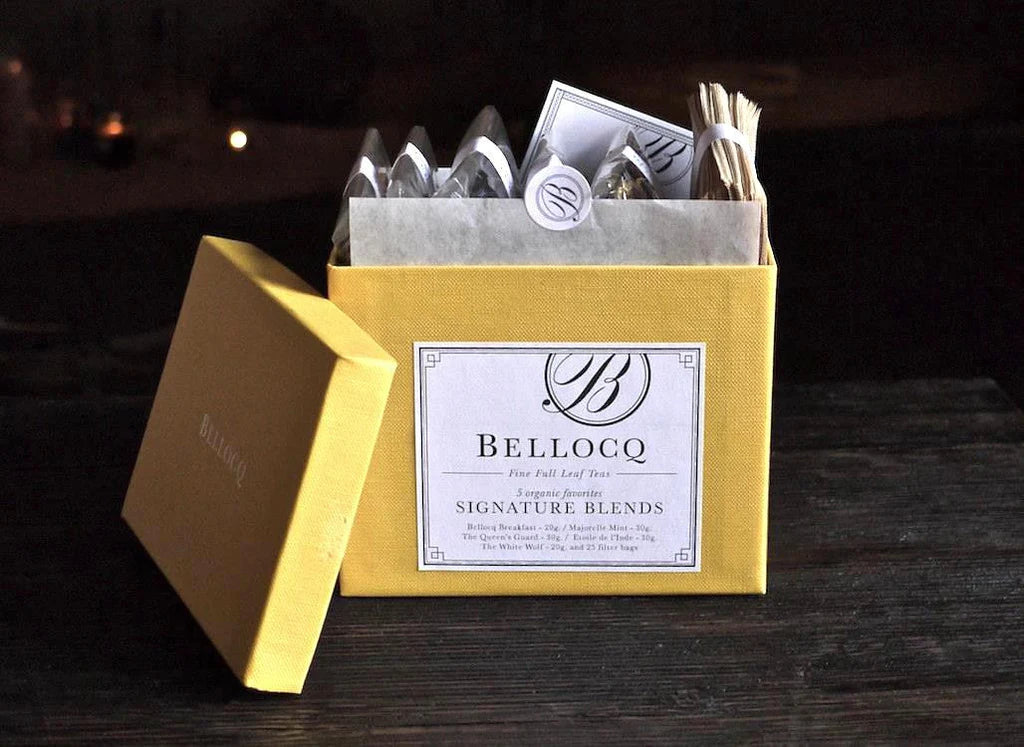 Bellocq Signature Blends Collection
This lovely collection, a constantly requested gift set, offers a generous selection of our favorite green, black and white tea blends. Packaged in a beautiful yellow Bellocq Box, the collection also includes 25 filter bags to get you, or some lucky recipient, started. We hope you enjoy brewing these teas as much as we enjoy blending them! 
No. 1, Bellocq Breakfast, 20g • A toasty, full-bodied organic black tea blend, this tea brews smooth and rich with a wildflower honey finish.
No. 38, Majorelle Mint, 30g • You'll beat any hot, Saharan wind with this take on the classic Moroccan mint, a gunpowder green studded with loose mint and citrus accents.
No. 45, The White Wolf, 20g • An exceptional  organic white tea blend with cedar, black currant, and mint, we find this brew intoxicating as well as distinctly refined.
No. 47, The Queen's Guard, 30g • An English garden in a cup, this organic black Ceylon tea with stately rose and fragrant lavender proves utterly indulgent when you wish to lose yourself to the world of all things floral.
No. 52, Etoile de l'Inde, 30g • An intoxicating, exotic blend of organic dragonwell green tea, passionfruit, rose, and marigold, you'll kiss everything inland goodbye after the first sip. 
25 tea filter bags