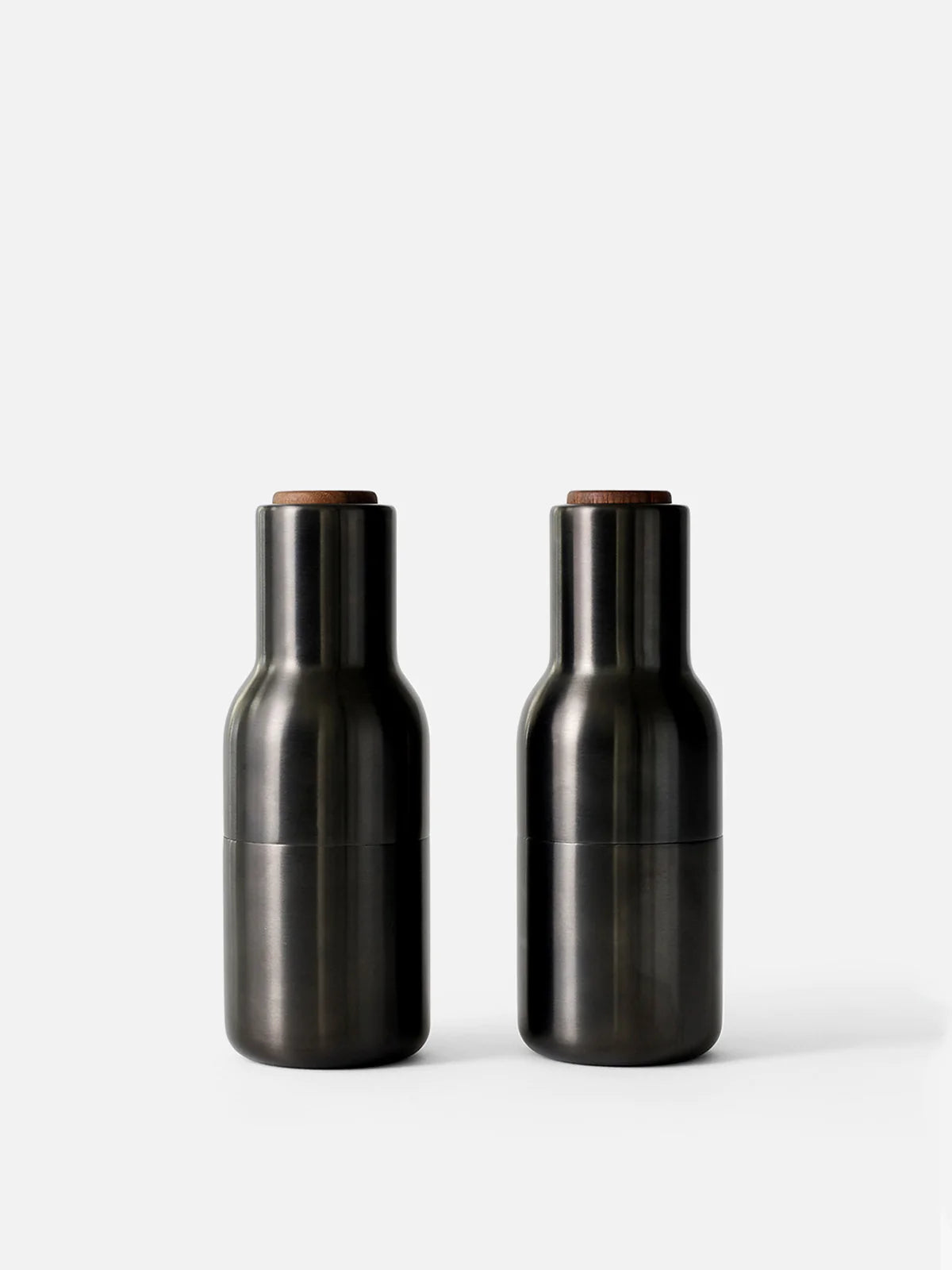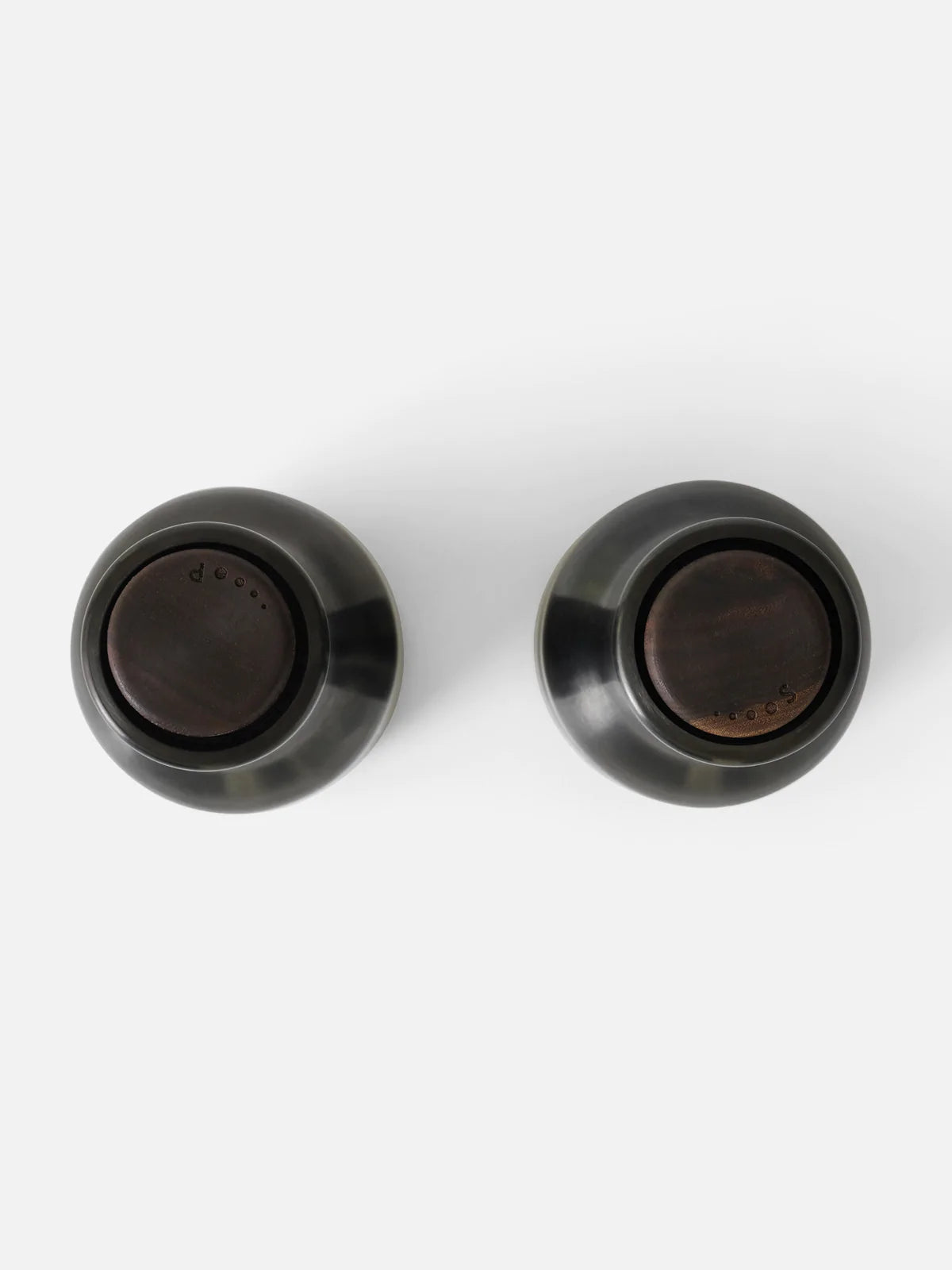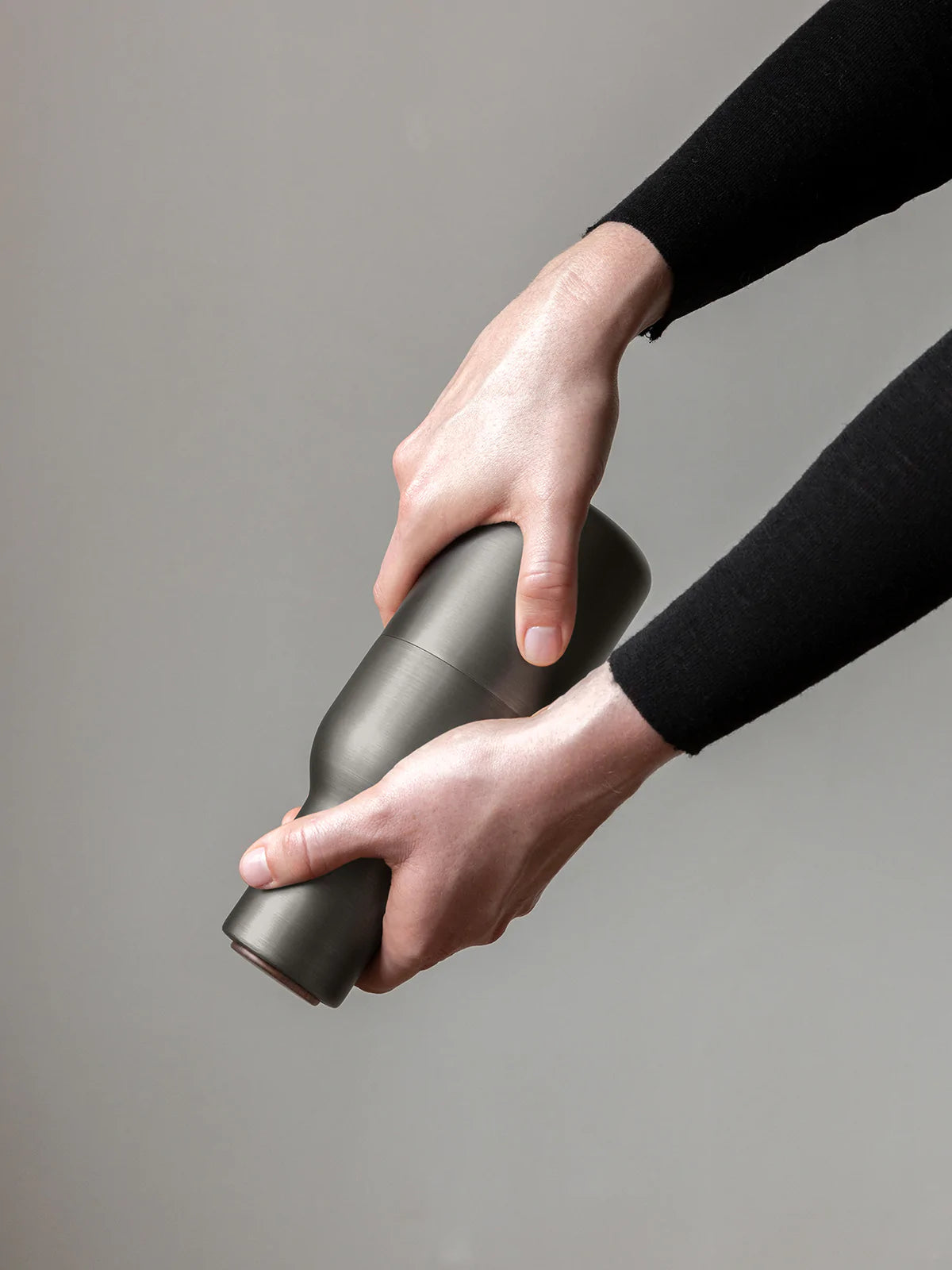 Bottle Grinders Bronzed Brass
Steering away from the predictable grinder, the Norm 'Bottle Grinder' is not what you expect to see in a salt and pepper grinder. The form, shaped more like a bottle, cleverly tricks the user to encourage a more playful and experimental interaction with the product. The powerful ceramic mechanism makes the grinder easy to operate and perfect for trying out more than just salt and pepper including spices and grains, nuts, seeds or dried fruits. You simply open them, fill them with delicious ingredients and close them again. Simple as that.
Care instructions:
Avoid placing bottle grinders in direct sunlight. Use a soft dry cloth to clean. For stains, use a light dish-washing soap. Do not use any cleaners with chemicals or harsh abrasives. To avoid noisy grinding, make sure the grinder is properly dry before refilling.
8.1" H x 3.2" W x 3.2" L
Each set includes two bottle grinders