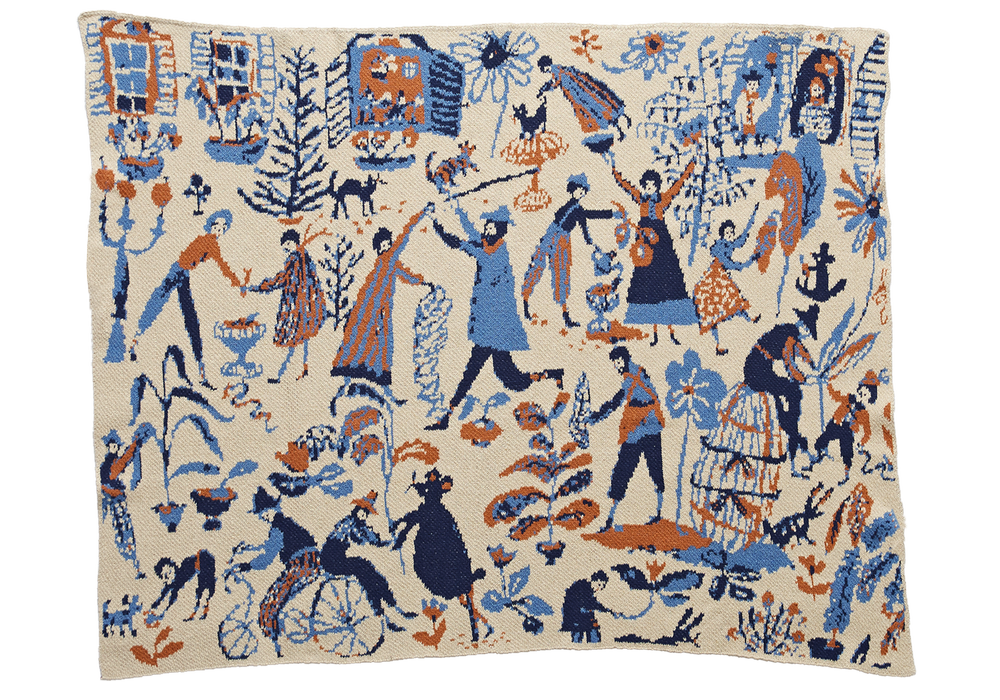 Child Portuguese Village - SPICE
Snuggle beneath a sweet scene of cheerful villagers savoring the sunshine. May we greet each day with wonder and wake to a celebration of life.
Thoughtfully designed, crafted and knitted in the USA, each blanket is designed from Hillery Sproatt's paintings. Made from 80% recycled cotton and 20% poly, they are the perfect weight for year-round use. Blankets measure approximately 50" x 60" and can be machine washed and dried on cool/delicate cycle.