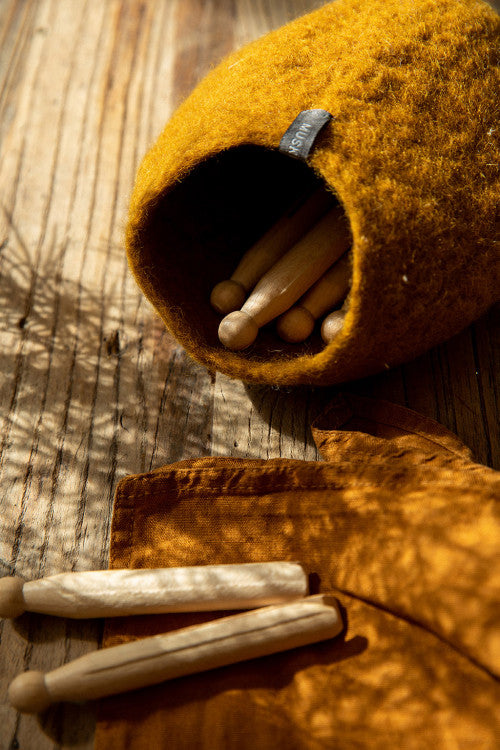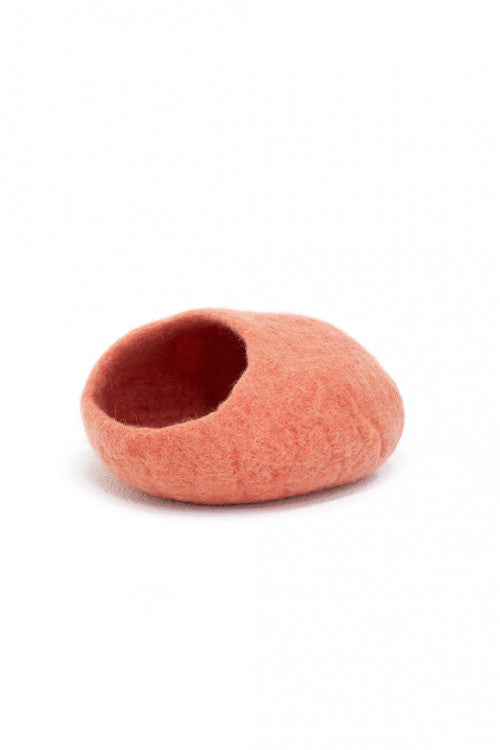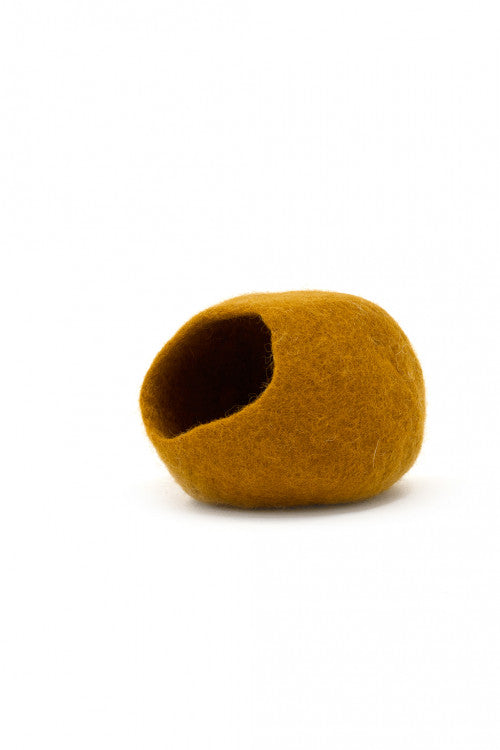 Diameter 16cm
100% wool felt
An ideal trinket bowl, this little felt cocoon, crafted by hand in Nepal will delight little ones as well, as it offers a perfect hidey-hole. Fans of interior design will appreciate its natural style and refined shape.
Fair trade product - Handmade in Nepal.
A renewable material.


Care instructions
Regular care, vacuum or brush. Spot-clean with damp sponge and soap, or with a textile stain remover. Do not machine wash.