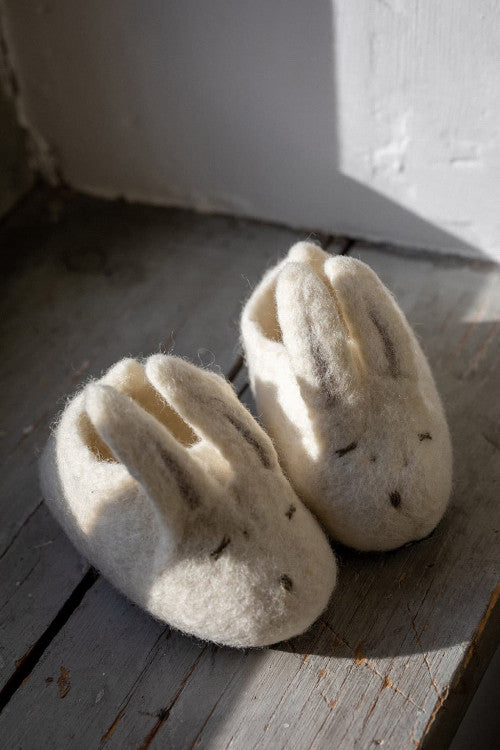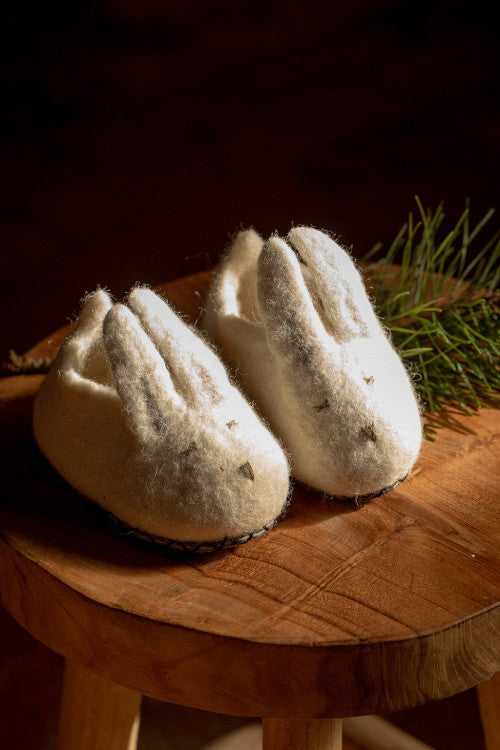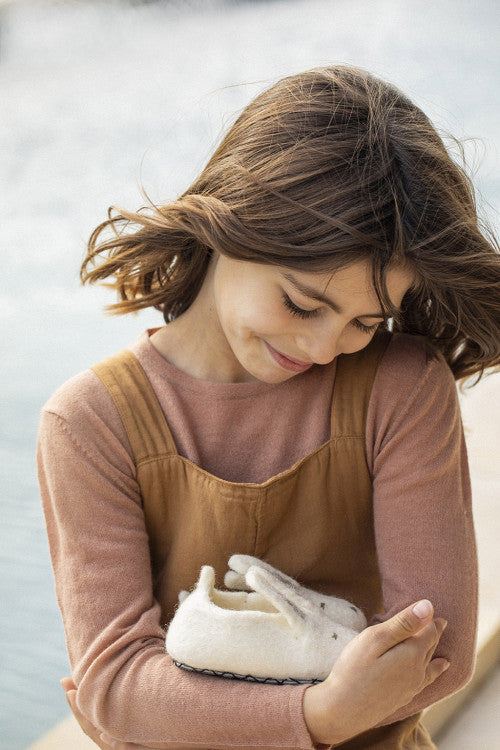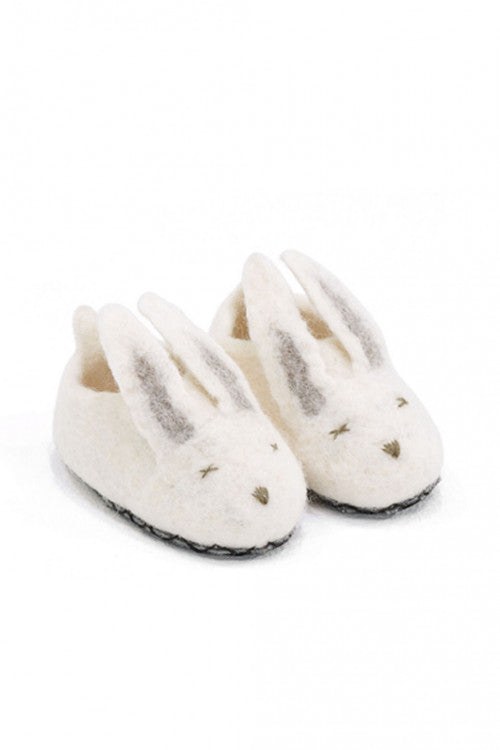 Felt and Leather Bunny Slippers - Natural
These BUNNY SLIPPERS will make more than one of you collapse with an "awwww" … An invitation to reawaken the soul – from children to adults – and of course, to unleash beautiful smiles from little ones. Handmade by our nimble-fingered Nepalese artisans, felt provides softness and comfort. Thanks to the heat-regulating properties of wool, our bunny slippers can be worn all year round.
The +: The slippers have a leather sole to avoid slips and slides, and to allow the more audacious to take their first steps in total serenity.