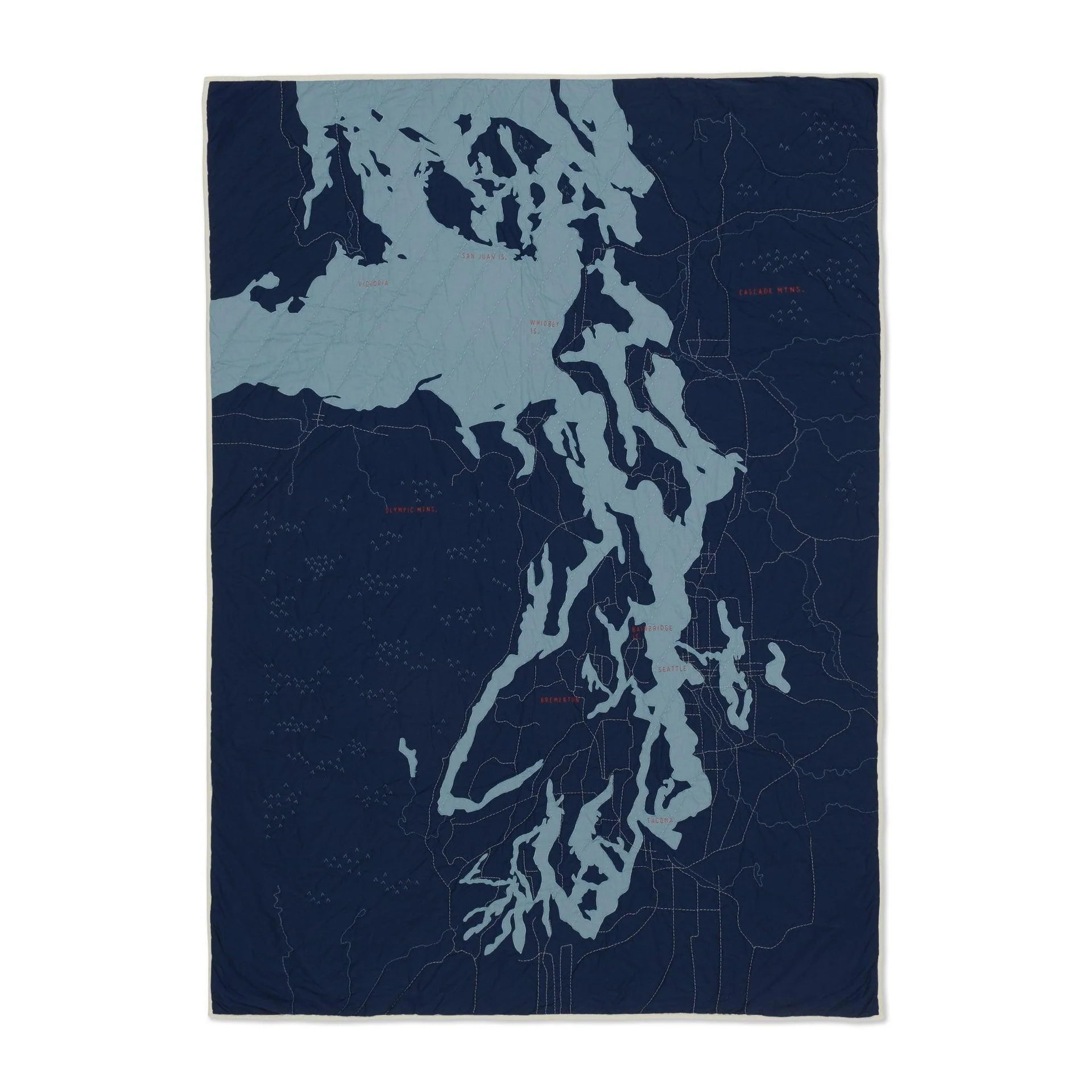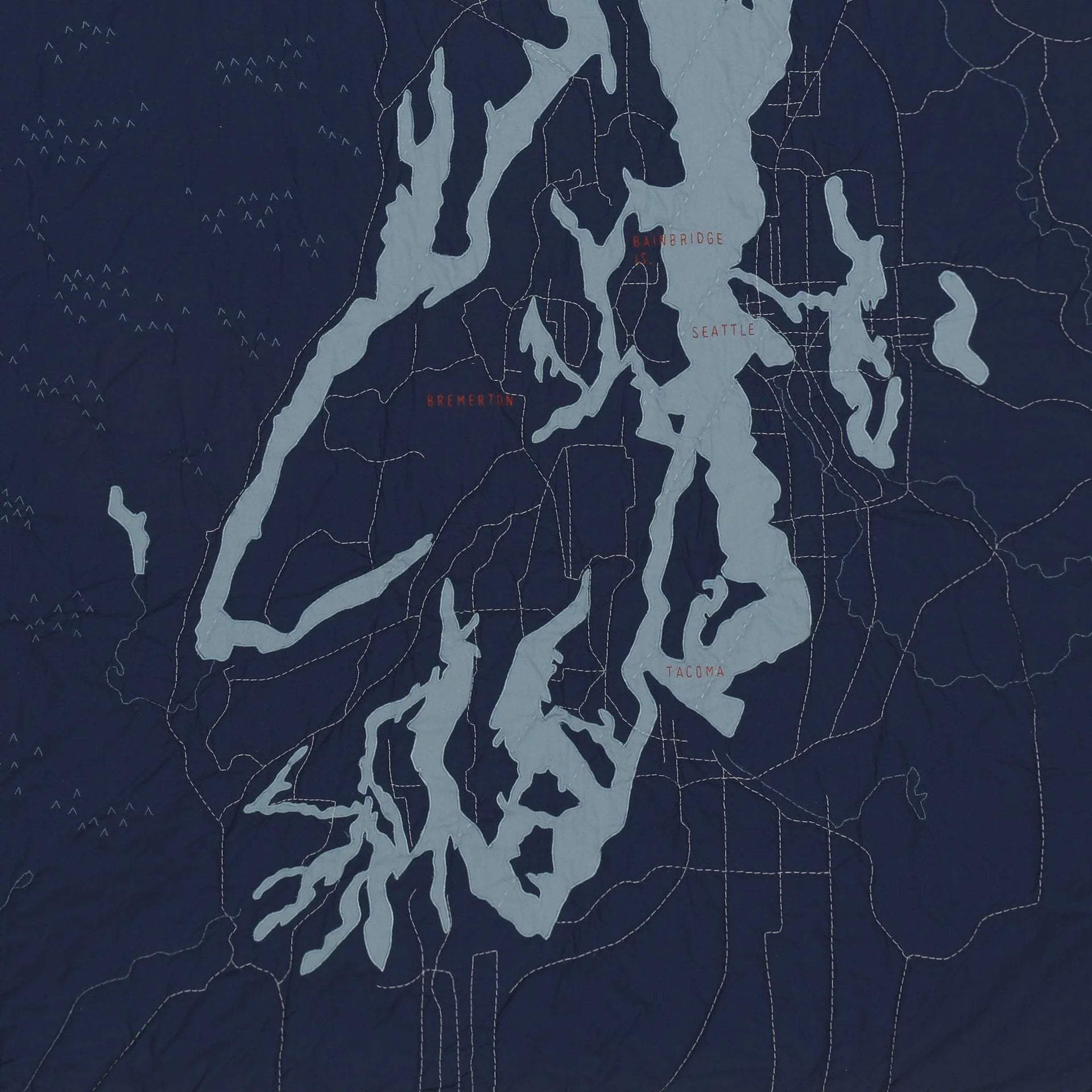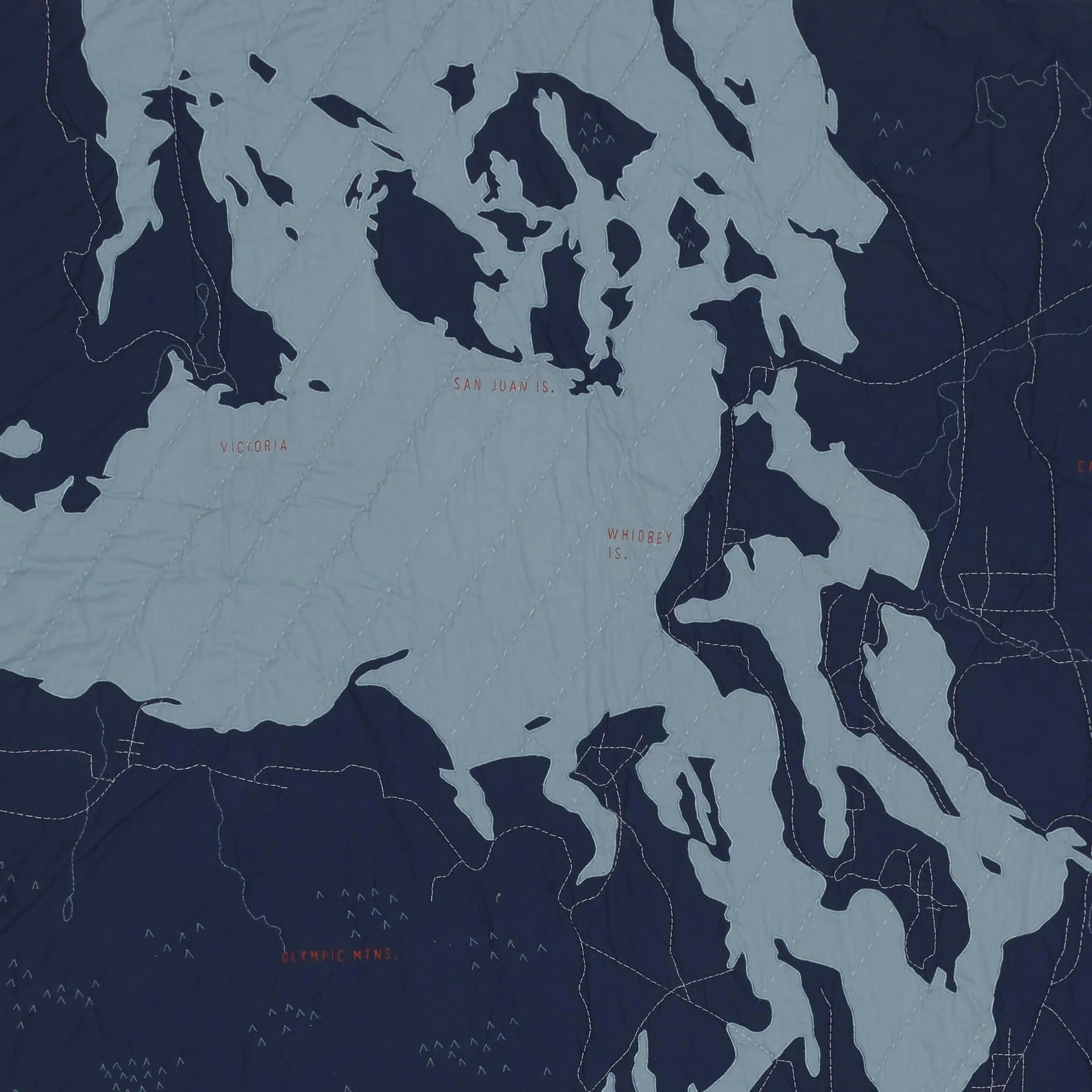 This stunning Puget Sound Quilt is densely detailed, depicting one of the most complex estuary systems in the world. The quilt covers everything from the Strait of Juan de Fuca and the San Juan Islands, down to the Budd Inlet in the south.

Place names embroidered on the quilt:
Victoria, Seattle, San Juan Islands,Tacoma, Bremerton, Whidbey Island, Bainbridge Island, Olympic Mountains, and Cascade Mountains
DETAILS

100% Organic Cotton
Measures approximately 50"x 72" 
Appliqué is layered on top of superfine orgnanic cotton
Roads and ocean topography are entirely hand-stitched
Designed in Brooklyn, NY. Handmade in India
CARE
For best quilt care, please machine wash cold on a gentle cycle, then tumble dry at the lowest sitting (or lay flat to air dry).