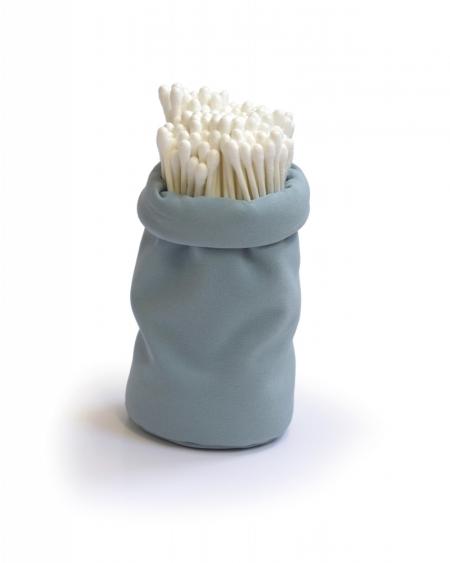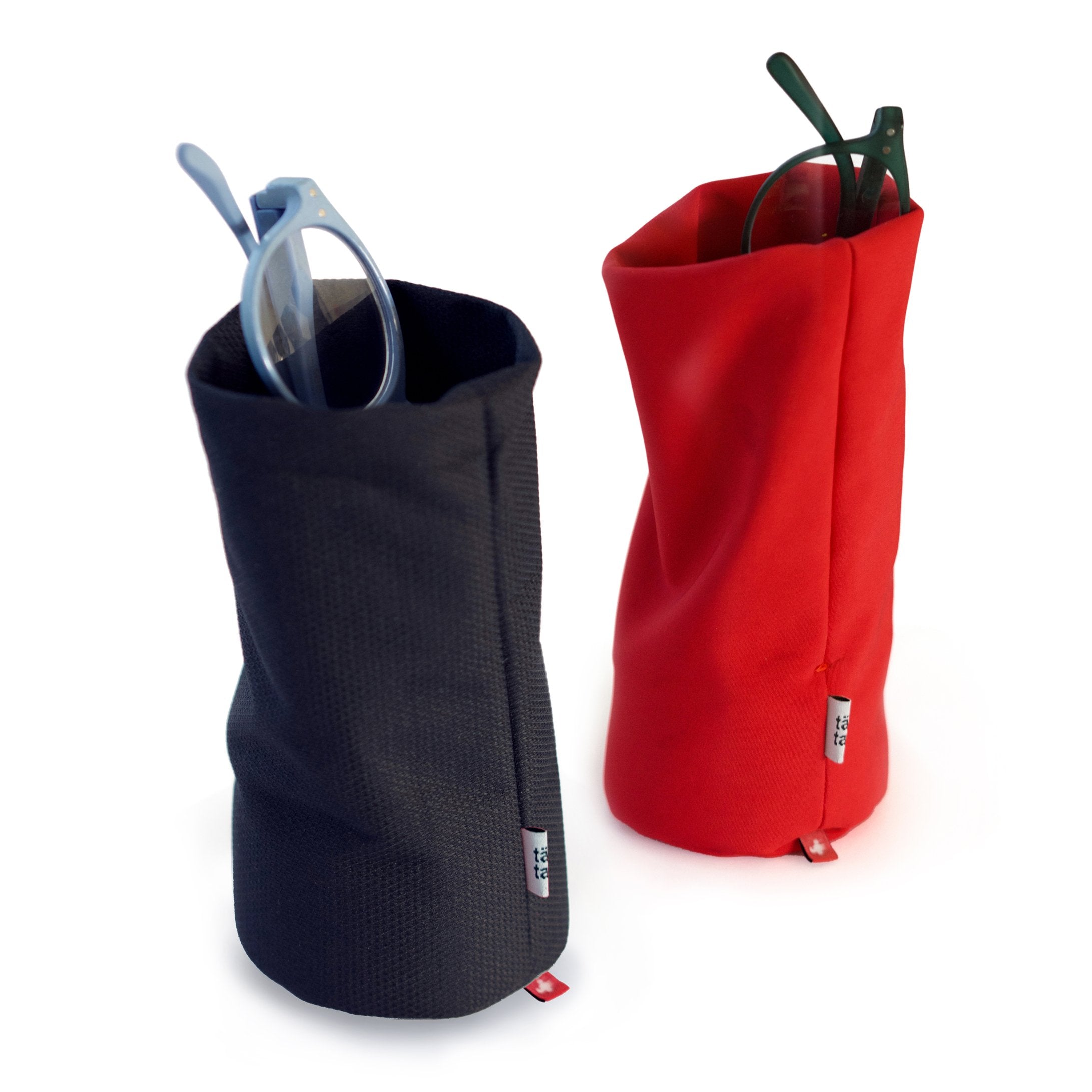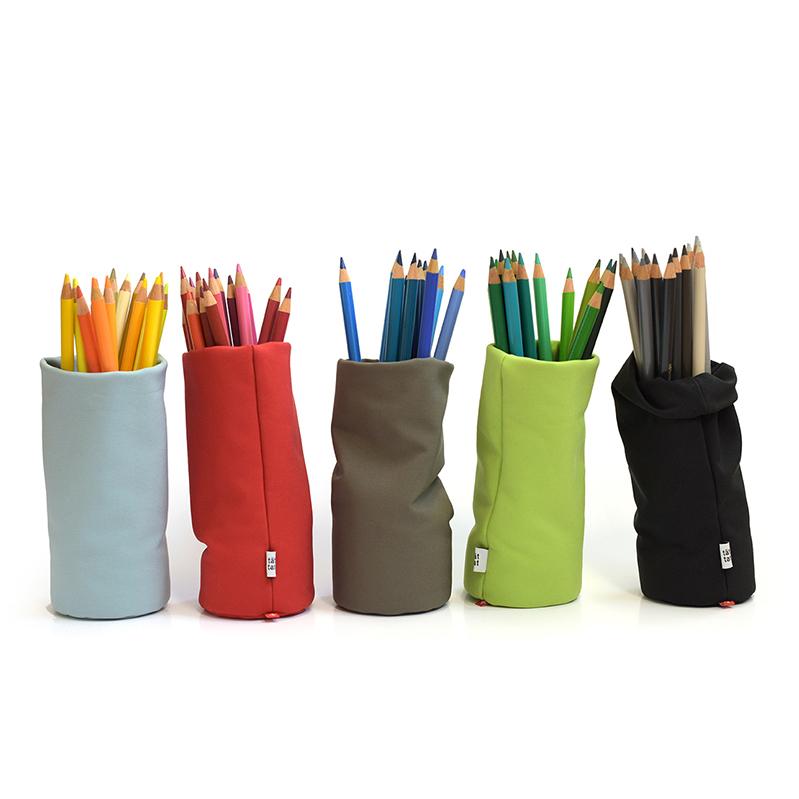 SACCO Multi-Purpose Storage Pouch - Grey-Blue
Keep one at your bedside, desk, in the kitchen and at the front door. Never lose your reading glasses, pens, pencils and sunglasses again. 

Materials: Microfleece fabric and filled with quartz sand.
Care Instructions: If you'd like to wash this, wash only by hand. Since it's filled with sand it cannot go into the washing machine. 
Dimensions: H: 6.3", ø: 3.15" 
Made in: Switzerland