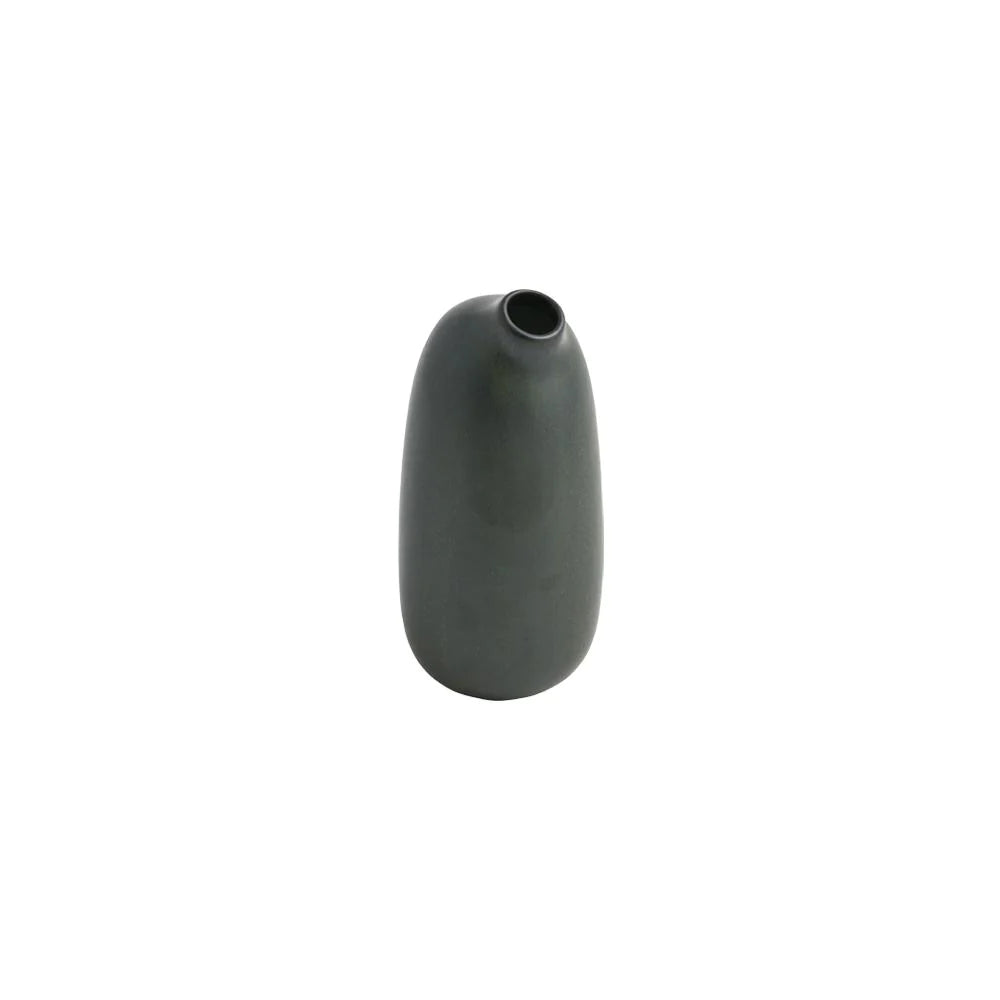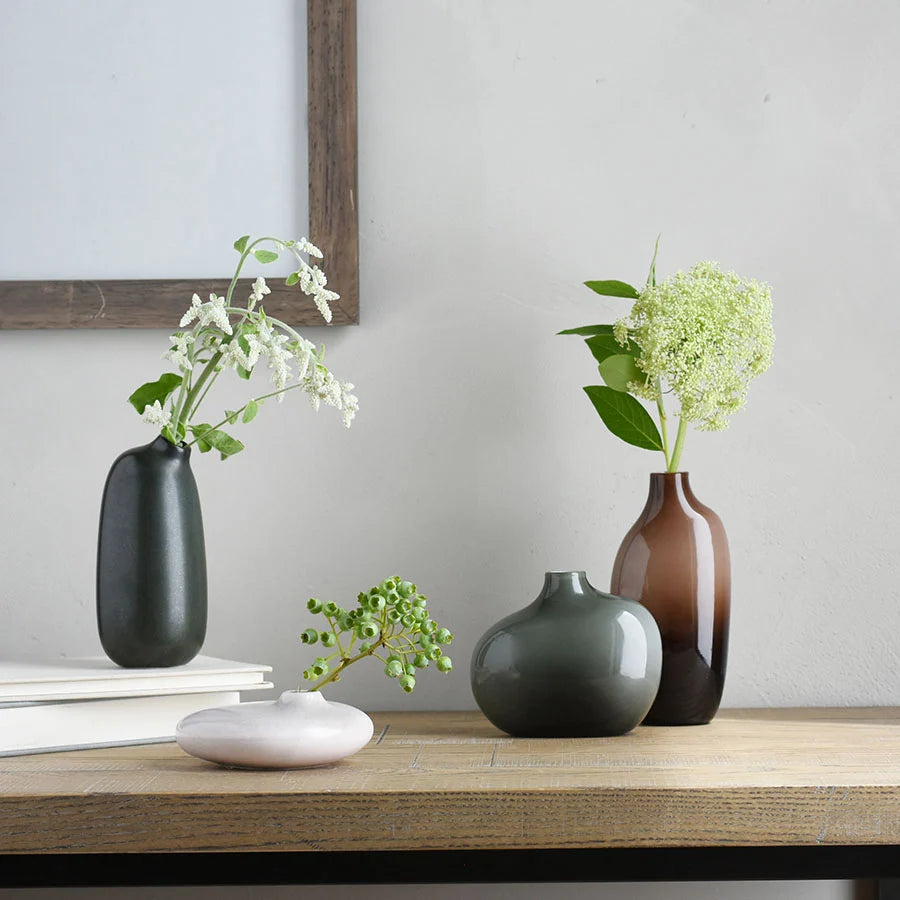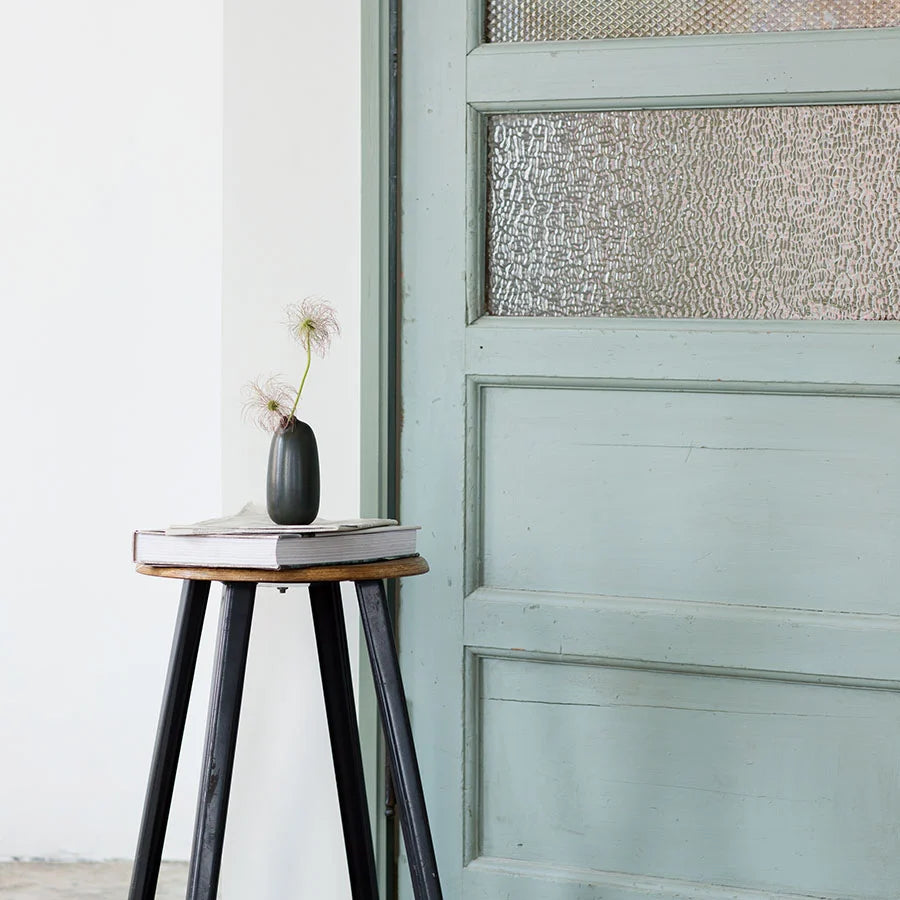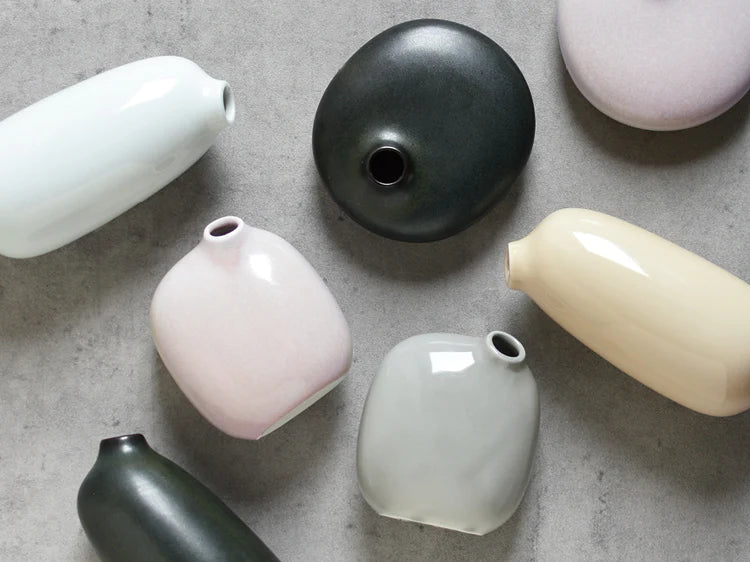 SACCO Ceramic Vase 03Black
A single-flower vase with playful and organic form, you can enjoy pairing various flowers and plants with SACCO. The mouths which are at different angles create interesting motion, highlighting the lively and delicate expressions of plants. The compact size makes it easy to incorporate into various interior spaces.
W2.6 x D2.6 x H5.3 in / 9.2 oz
Porcelain. Microwave and dishwasher safe. Do not overheat in the microwave or heat without water. Wash with care. Do not use abrasive cleansers or steel wool. Product size and shape varies in each item due to manufacturing process. Appearance of color glaze unevenness varies in each item. Some products may take on scorched-like texture on the surface. It is an unique glaze effect called "yo-hen", unintended color transformation show on the ceramic and porcelain after firing.