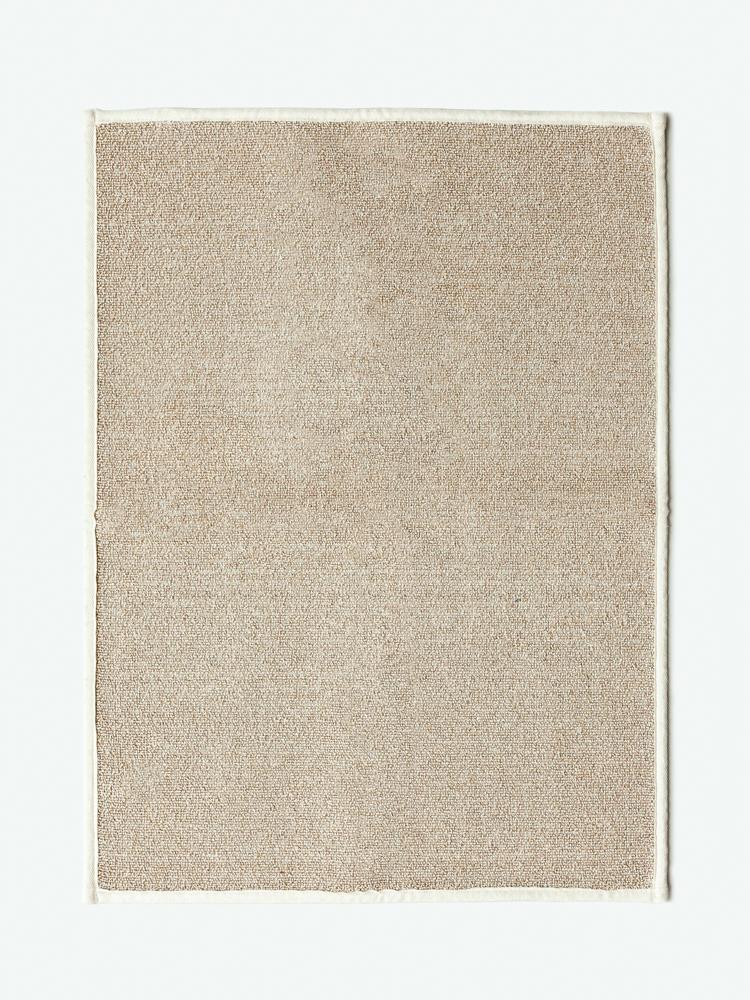 Sasawashi Bath Mat - Beige
Absorbent bath mat made from Sasawashi fabric.
A neutral mat that's as functional as it is beautiful, the Sasawashi Bath Mat was designed with the modern bather in mind. A natural textile with twice the absorbency of cotton, Sasawashi fabric soaks up water from the bath in seconds. Infused with naturally deodorizing kumazasa plant fibers, Sasawashi fabric prevents odors and mildew growth for a long-lasting and strong bath mat. The woven, sand-like texture gently exfoliates wet feet after the bath and prevents dust from gathering on the surface.
Materials: Sasawashi fabric, polyester non-slip backing, acrylic piping

Dimensions:
Small: 18" L x 14" W
Medium: 25.5" L x 18" W
Large: 30" L x 22" W

Care:  Machine wash in a garment bag with similar colors. Do not bleach or tumble dry. Keep in a dry environment between uses.
Osaka, Japan