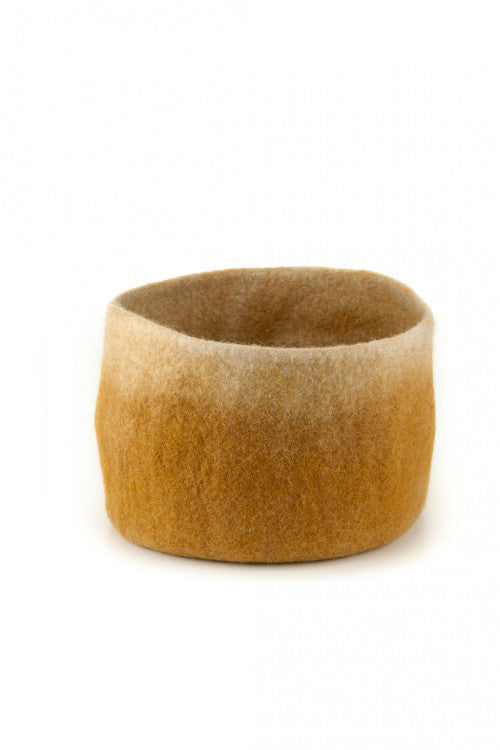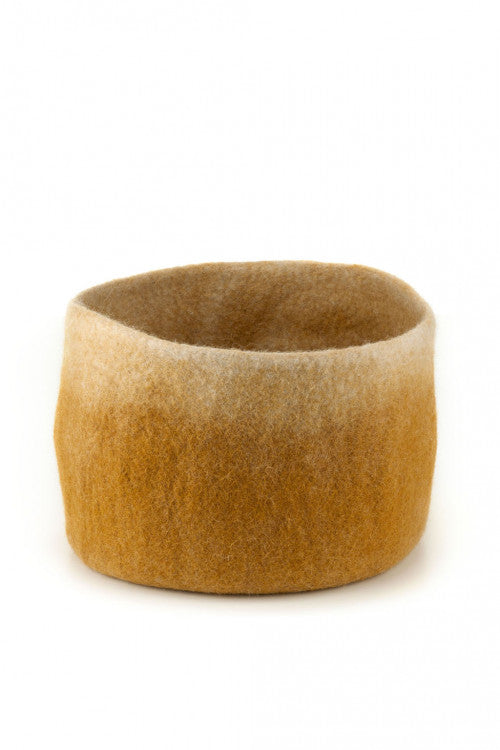 Calabash Storage Baskets : Two-Tone Gold
S: Ø 25 cm h 19 cm / M: Ø 33 cm h 27 cm / XL: Ø 40 cm h 30 cm
100% wool felt
Beautifully paired colors make this two-tone Calabash basket collection so unique and fun. These baskets fits easily into every room of the house and quickly becomes an indispensable storage basket! Easily cared for, you can use it to tidy away toys in a bedroom, to hold beauty products in a bathroom, or even as a planter in the living room!
Fair trade product - Handmade in Nepal.
A renewable material.


Care instructions
Regular care, vacuum or brush. Spot-clean with damp sponge and soap, or with a textile stain remover. Do not machine wash.