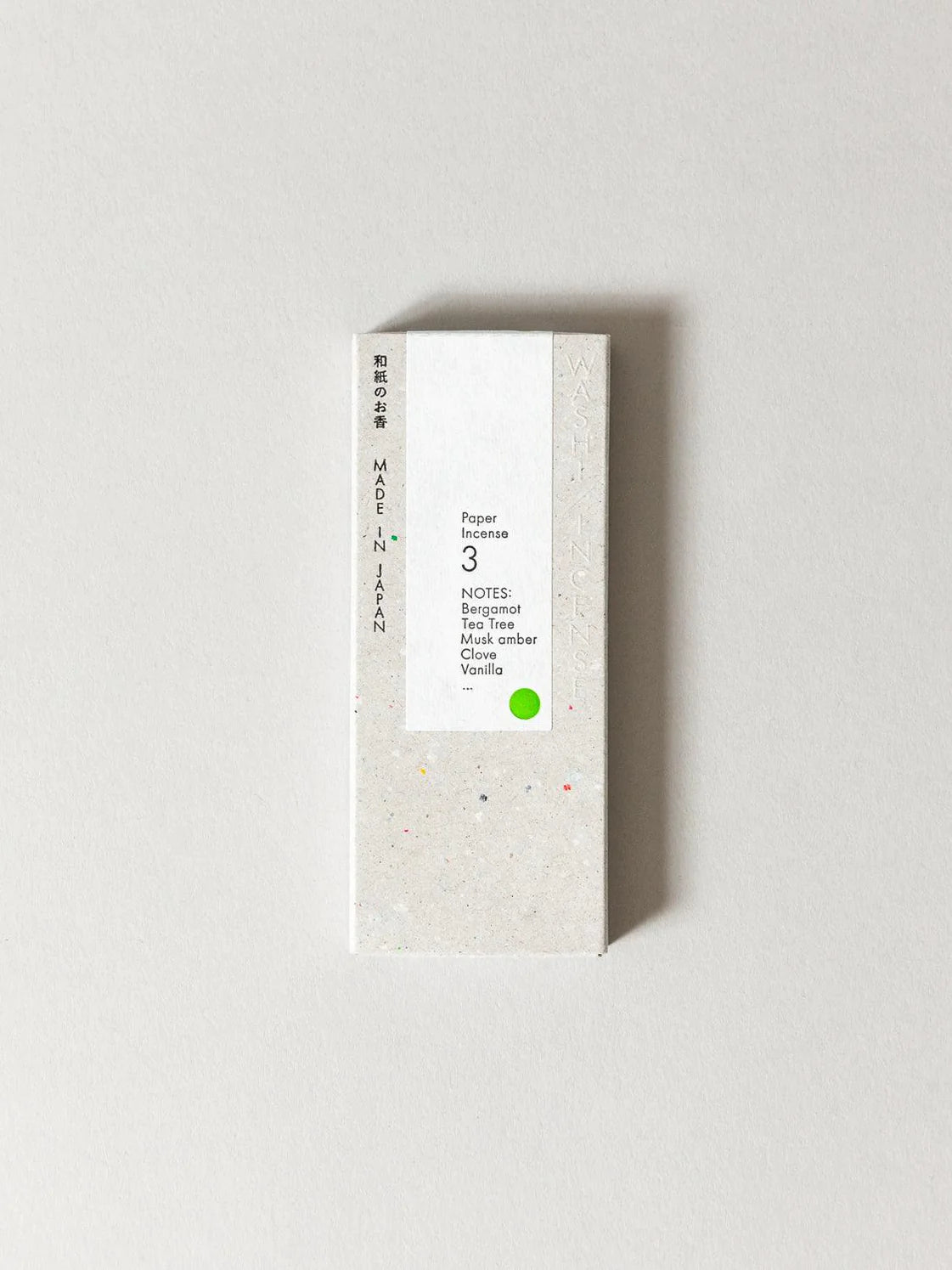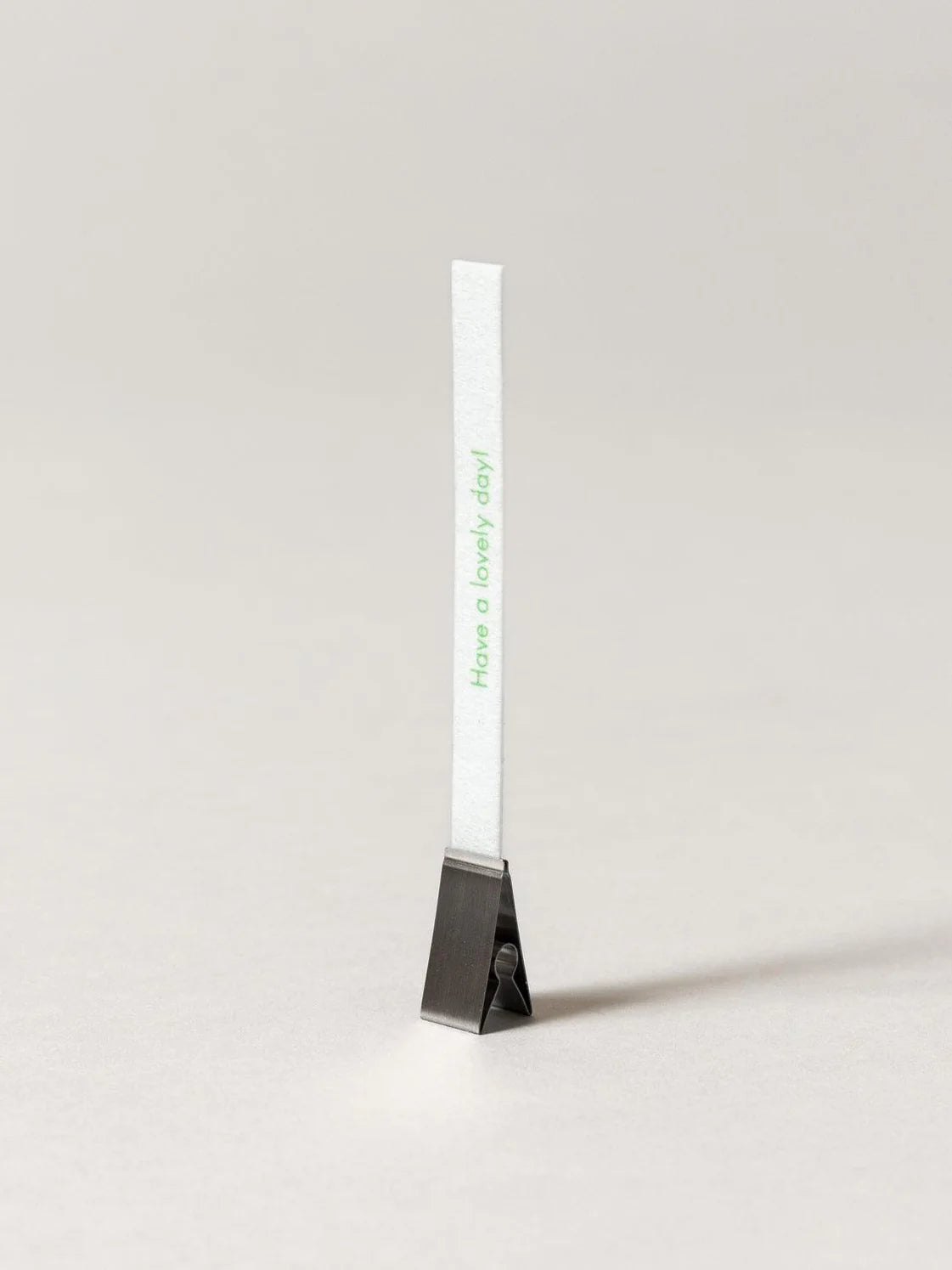 Washi Incense Strip - Deep Citrus
On each individual strip is printed words of encouragement, with notes such as "Cheer Up!" or "Take a Break" providing messages of warmth and solidarity as they fill a space with fragrance. Slip one into a gift or card as an aromatic affirmation, or enjoy this incense at home as a way to brighten your day.
How to use: Attach the included metal clip to the bottom of a strip of incense, then light the free end of the incense. Blow out the flame, leaving the paper strip to smolder, then set the incense down on a flat, non-flammable surface, using the open ends of the clip as a stand. Each strip burns for approximately 5 minutes.
Materials: Washi paper, fragrance
Dimensions: 
Box: 4" L x 1.7" W
Strip: 3.15" L x 0.3" W
Care: Do not allow incense to burn unsupervised. Use caution when handling lit incense. Avoid placing in drafty areas or near any flammable materials. Prior to disposal, ensure that the incense is completely extinguished. Do not put in mouth. Keep out of reach of children.