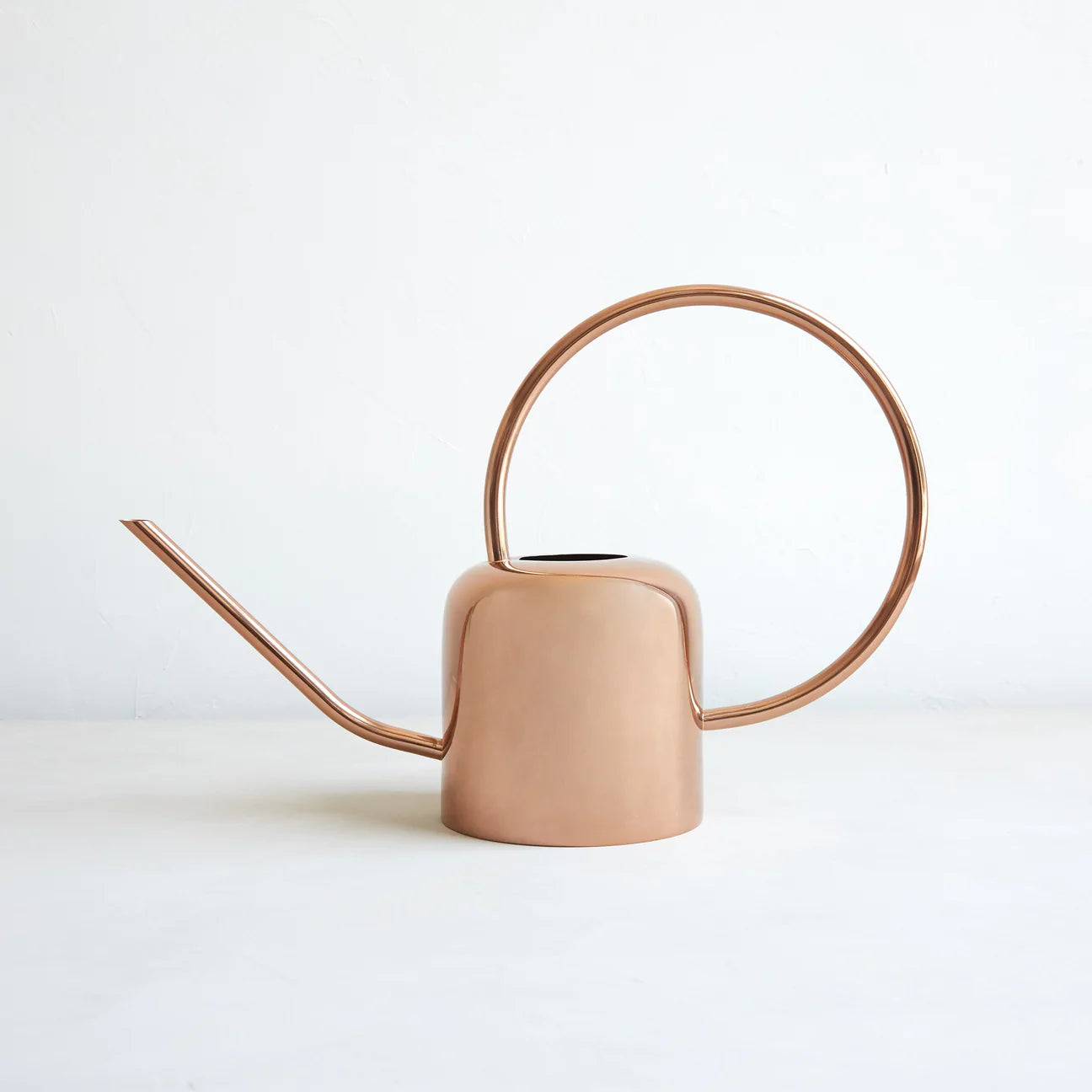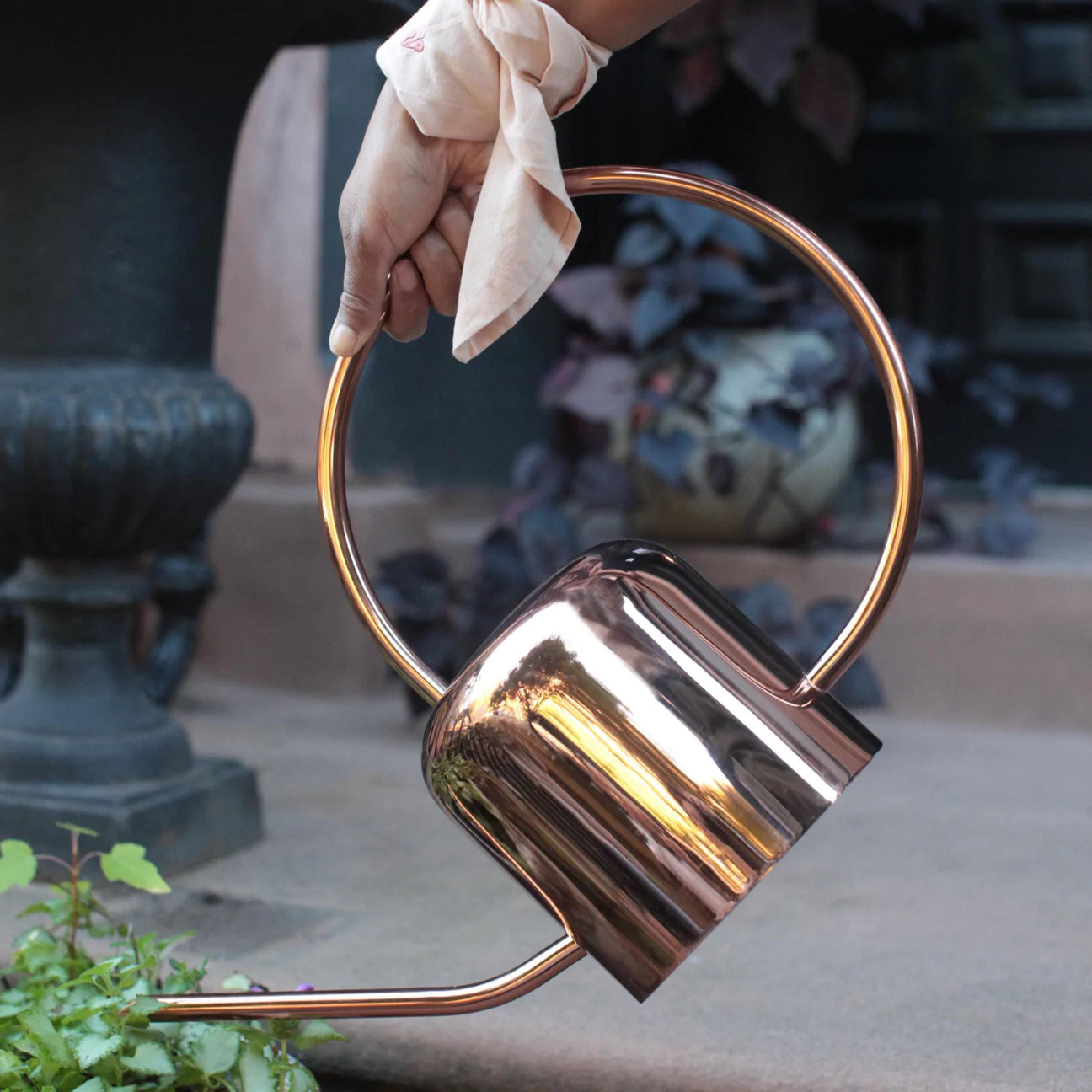 This durable, copper watering can is an essential tool for all indoor and outdoor gardening tasks. The design is both modern and functional with an east-to-grip, curved handle and an extended spout. Made of copper-plated stainless steel. Copper may darken over time as natural patina develops. Oxidation will occur more quickly if used and stored outdoors.
Dimensions: 19" L x 6" W x 12" T. Holds 2.25 liters.
*Hand finished—slight variations may occur.